​

Chris Patino is a drinks industry expert with an entrepreneurial mindset. He holds a firm belief that next to brand education, unconventional wisdom is the key to building brands and engaging the trade.​
​
During his career, Chris has created and managed Brand Education and Advocacy programs for some of the most iconic spirits brands in the world, including Absolut Vodka, Jameson Irish Whiskey, Beefeater Gin, Avion Tequila and The Glenlivet Scotch Whisky. From developing highly successful brand ambassador programs and overseeing BarSmarts (the industry's leading bartender education program), to hosting internationally acclaimed events and cocktail competitions, his aim is to always increase advocacy by crafting authentic stories and creating emotional experiences that deliver lasting impressions.​
​
Chris Patino is a three time finalist for Brand Ambassador of the Year at the Tales of the Cocktail Spirited Awards and a two time nominee for Wine Enthusiast Magazine's "Mixologist" of the Year. He has successfully completed the prestigious B.A.R. 5 Day program, as well as the BOLS International Bartending Academy. He is a judge for the World's 50 Best Bars and the host of Speed Rack, a nationwide, all female bartending competition that raises money and awareness for breast cancer research. Chris has been invited to share his experience and expertise at conferences, companies and universities worldwide, including Tales of the Cocktail, Pepsi Co, Crystal Cruise Lines and NYU Stern.​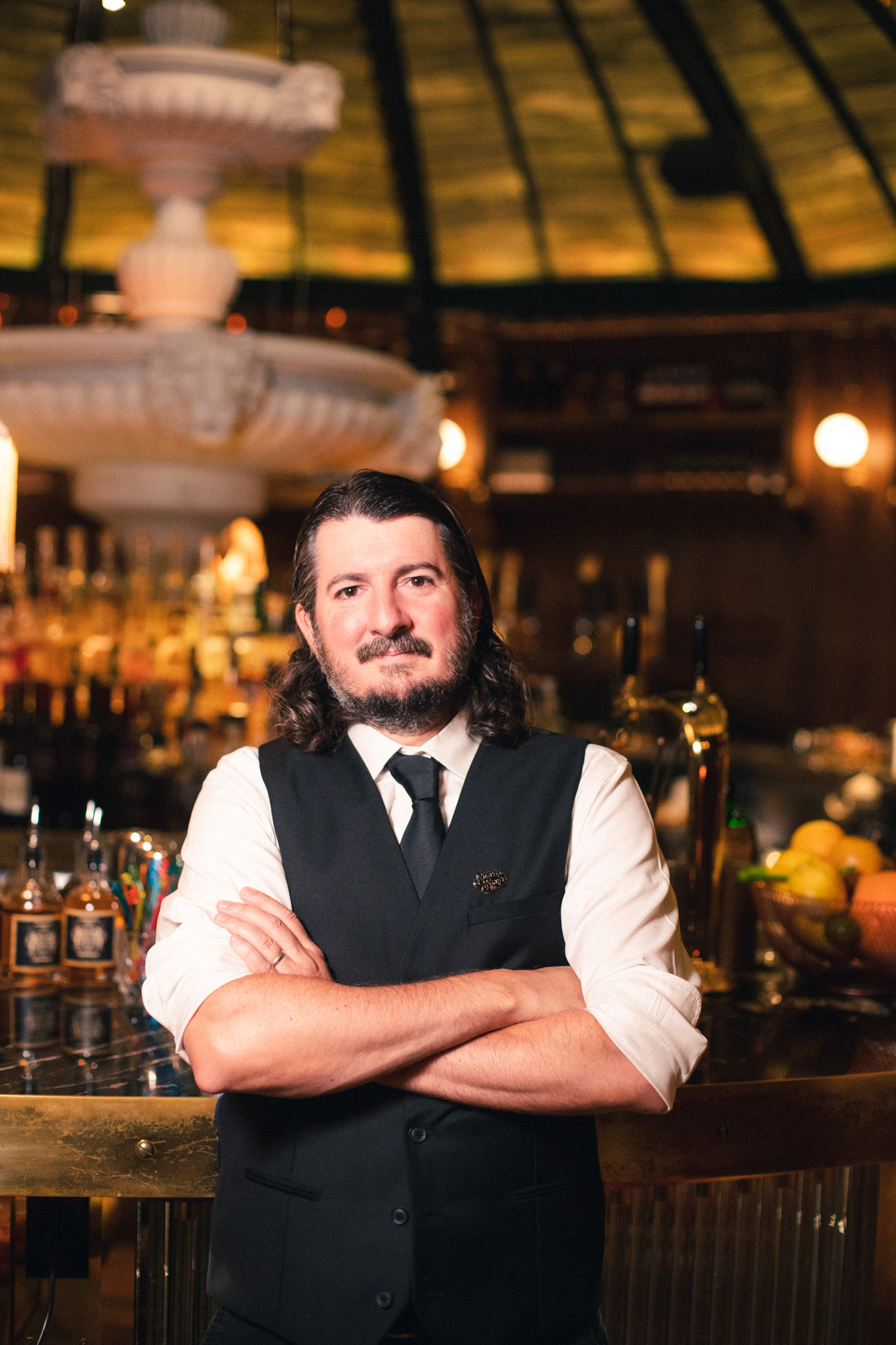 ​

Erick Castro initially built his cocktail empire at San Francisco's Rickhouse and Bourbon & Branch by searching for obscure recipes, methods and ingredients that originated prior to Prohibition. The bartending behemoth has created unique beverage programs that have earned a place on some of the nation's most coveted lists, including Esquire's Best Bars in America, Food & Wine's "World's Top Bars" and countless nominations at the prestigious Tales of the Cocktail Spirited Awards in New Orleans, and was recognized by the StarChefs organization as "Rising Star Mixologist" in 2010.
Later that year, Erick joined Pernod Ricard as the Plymouth & Beefeater West Coast Brand Ambassador, which lead to two consecutive nominations for Brand Ambassador of the Year at Tales of the Cocktail for 2011 & 2012. 
In 2013, Castro partnered up with Southern California's hospitality collective, CH Projects, to launch Polite Provisions –which quickly received accolades such as Imbibe magazine's Cocktail Bar of the Year 2014 and Food & Wine magazine's Best New Bars, and was nominated for a James Beard Award in 2016.
In 2014, he teamed up with the team behind Cocktail Kingdom to create Boilermaker in New York City, where it quickly earned a reputation as an East Village hangout with incredible cocktails. The bar has since been featured in periodicals such as the Wall Street Journal and Wine Enthusiast, and was recently chosen by New York magazine as Best Serious Cocktails in New York City. Also in 2014, Castro, co-created Follow The Liter, an irreverent series of cocktail tutorials, produced and co-hosted by the crew at KindaFunny.com. The series quickly reached views in the six-digits and there are currently more episodes in the works.
In early 2015, Castro began writing a monthly column for Eater National where he muses on the world of cocktails & spirits.
As of January 2016, Castro launched an online bartender series titled, Bartender at Large, which chronicles the cocktail industry around the world. In addition, he wrote and directed a full-length documentary, of the same name, which began screening in Summer of 2016.